CMI Best Mate Fencing™
The best choice for shared fencing.
CMI's Best Mate range is the perfect solution for all residential fencing. Strong, durable and easy to assemble, it is both pleasing to the eye and tough enough to stand the test of time. Installation is easy thanks to its simple design and it can be custom fabricated to meet your exact specifications. Identical profiles on both sides of the fence means you and your neighbours can stay Best Mates!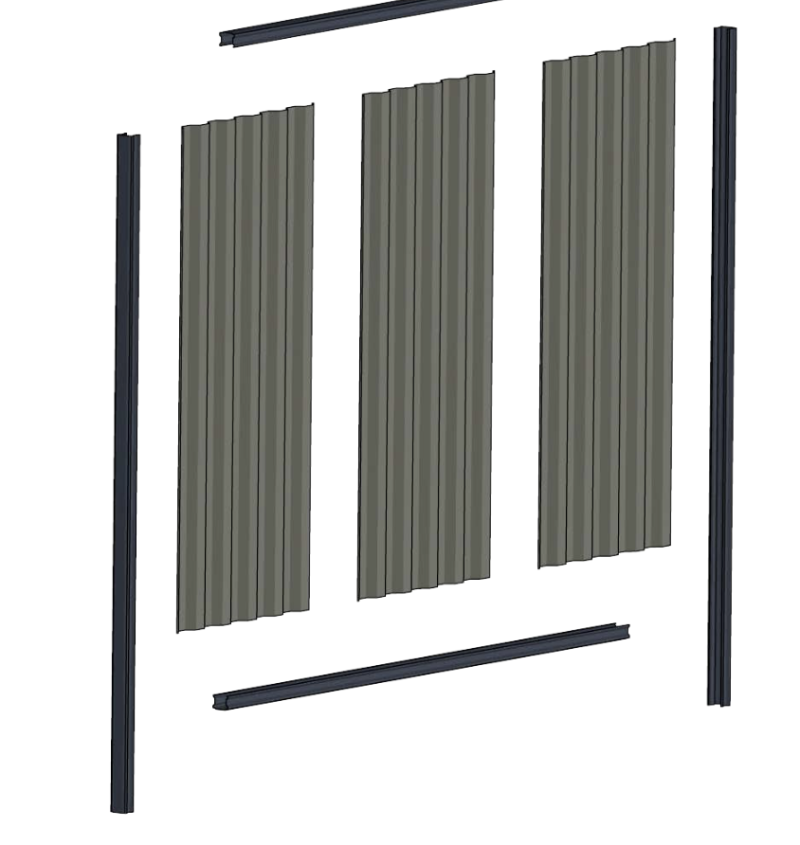 Thanks to CMI's meticulous fabrication process, the new range looks perfect from both sides of the fence. Modern, stylish and with a full range of colours available, it offers the flexibility to achieve a wide array of looks – it's our go-to product for neighbours and the ultimate choice for shared fencing!
What is shared fencing?
'Shared fences' are fences that act as a separator between different lots. These dividing fences are often known as 'shared fences' between neighbours because they're often used to outline the boundary between residential land. Most people have at least one or two shared fences around their home, depending on the position of their block. It's usually considered best practice for the cost and maintenance of shared fences to be shared equally between adjoining neighbours, unless someone has negligently caused damage. Shared fences are a common cause for dispute between neighbours. Many fencing products only look aesthetically pleasing from one side, so it's not uncommon for a neighbour to install a shared fence that only looks appealing on their side, or for neighbours to dispute costs. This is where products like Best Mate Fencing™ can help!
Why choose Best Mate Fencing™?
Best Mate Fencing™ uses the latest technology to put an exceptional idea into practice – shared fencing that looks identical on both sides! It sounds like a simple idea doesn't it? But until now, it's been deceptively difficult to achieve.
At CMI, we have invested in a new dual level roller former which means we're one of the first to have the technology to produce double sided corrugated fencing. It's the easiest solution for keeping neighbours on both sides of the fence happy, and now it's faster and more affordable than ever before! With our dual level roll former we can offer next day service for this product, how's that for efficiency?
Best Mate Fencing™ Features
Manufactured using quality steel
Durable and designed to suit Australian conditions
Wavelock design and profiles steel tracks for easy installation
Made to last and easy to maintain
10 year comprehensive warranty
Rated to AS/NZS 1170:2:2002
Available in full range of colours
Next day service available
Why choose CMI?
CMI is proud to be a market leading manufacturer of steel fencing supplies in WA. We're a family owned company with more than 30 years of operational experience which is reflected in the quality of our products. When you work with us, we'll be there to provide expert advice and guidance every step of the way. Our team of fabricators will take care of everything you need, from selecting the right materials, colours and fencing accessories for you project, to delivering a rapid turnaround.
Our Best Mate range is guaranteed for a full ten years and can be fabricated to suit virtually any residential application.
Speak to our team of dedicated metal fence manufacturers to get a quote and find out more today.
Need help and advice? Get in touch with us today to discuss your project requirements. Our expert team can help you find the perfect fence plinth for your needs.